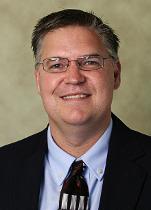 Yale University, Women's Associate Head Coach
---
NCAA: Division I
Conference: ECAC
Location: New Haven, CT
Enrollment:  12,109
Official Homepage
Email: robert.d.morgan@yale.edu
Phone: 203.432.1059
---
Rob Morgan, who earned multiple coach of the year honors while spending the past five seasons as the head coach at St. Norbert's College, joined the Yale women's ice hockey staff as associate head coach in the summer of 2015. Earlier in his career Morgan served in a similar position for six seasons at Dartmouth, helping the Big Green make five NCAA Tournament appearances.
Morgan went 78-49-12 in five seasons at St. Norbert's, earning NCHA Coach of the Year honors after leading the team to a school-record 19 wins in 2013-14. He was named NCAA Division III West Region Coach of the Year after leading the Green Knights to an NCHA title in 2012-13, when the team beat UW-River Falls 3-2 in overtime in the championship game of the NCHA O'Brien Cup Playoffs. St. Norbert made its first NCAA Division III Tournament appearance a week later, falling to No. 1 Plattsburgh State 5-2 in a national quarterfinal game.
Coach Morgan has been part of the RinkSport coaching staff since 2012.
---